Due to the war in Ukraine, Gallery Brulhart presents two exhibitions of contemporary Ukrainian art, from 1 - 17 September and from 21 September to 15 October.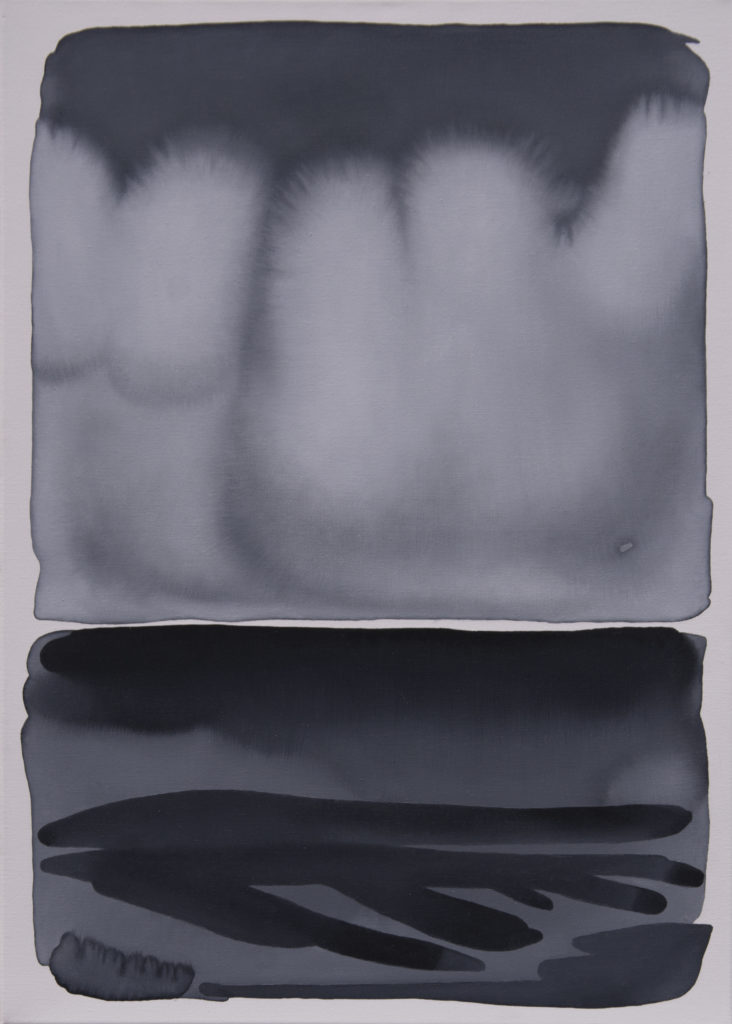 Gallery Brulhart remains dedicated to societal dialogue through art, and believes that culture is a political act.
Living in a world filled with manifold mythologies, we are trying to find answers, to receive the revelation. We escape from reality, diving into a meditative state, from which we perceive the true fragility of the ostensibly strong pillars holding up this world.
Artists more than anyone are inclined to seek out their own «shells», a protective sanctuary from which they can contemplate the outside world.
Through an ornamental and symbolic framework, new aesthetics, new interpretations are created, to better process the complexity of existence.
The «Revelation» project unites four Ukrainian artists, forced to leave Ukraine because of the war. Despite multiple social and personal challenges, their creativity remains constant… through artistic process the crafting of their own realties, and the reflection and rethinking of the existing physical world. Ksenia Datsiuk, Elmira Shemsedinova, Dasha S. Kandinsky and Olena Shtepura all graduated from the same art university in Kyiv – the National Academy of Fine Arts and Architecture. Despite their young age, artists have already had multiple exhibitions in Ukraine and internationally.
This exhibition introduces the contemporary art of Ukraine to a Genevan, and international audience. Viewers will have the opportunity to take on a new consciousness of the current situation in Ukraine, through the prism of individual perception, witnessing four different artistic worlds…in search of Revelation.
There is no "one or "right" way to understand a new culture.
What we can do - is to look at it through its vivid representers,
through their own worlds, mythologies, their perception, their interpretation...
Exhibition catalogue
Click on any image to scroll through the catalogue.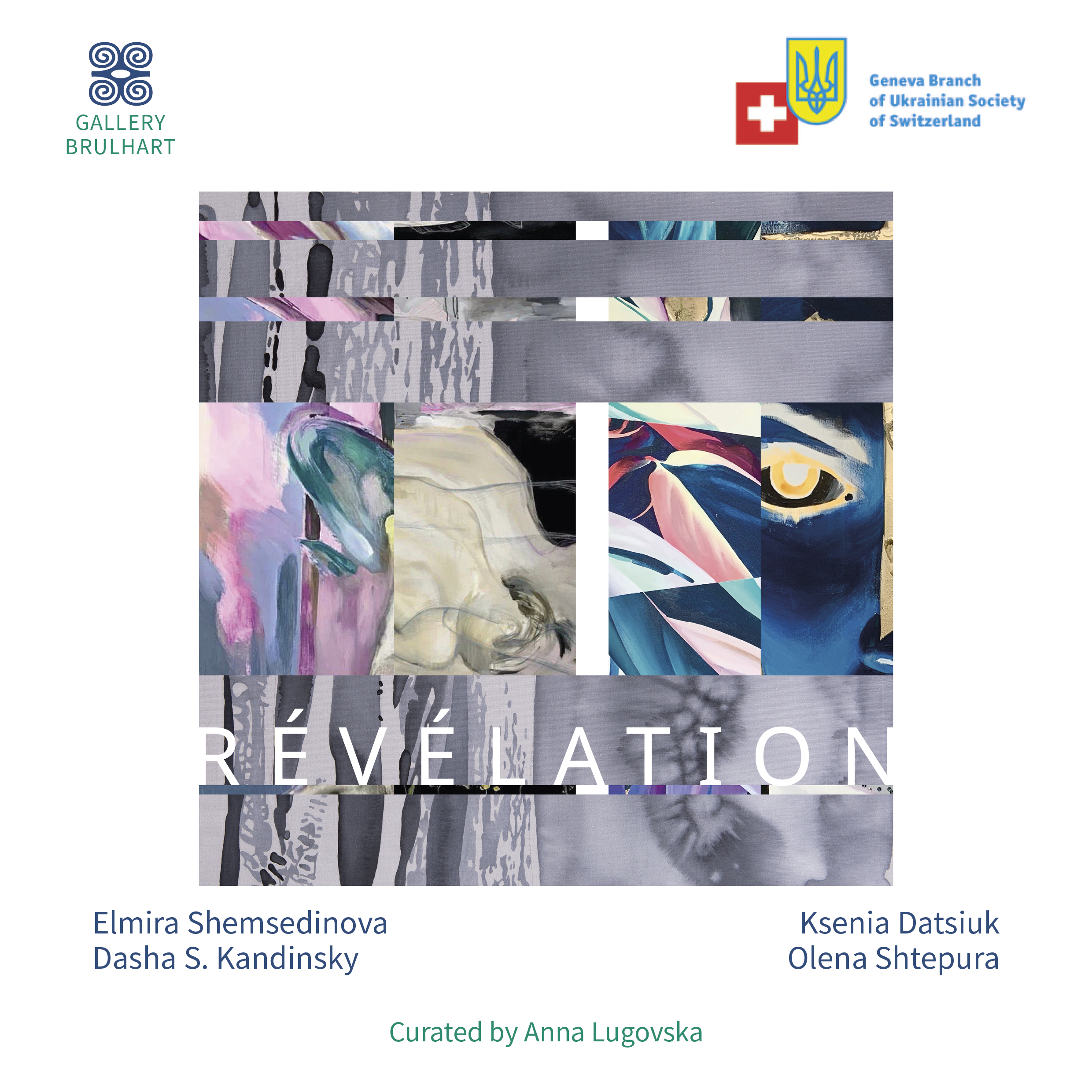 The exhibition was realized with the support of the Geneva Branch of the Ukrainian Society of Switzerland.